SHOP LOCATION
SHOP LOCATION
The Garage
6441 Western Trail NW
Albuquerque, NM 87120
505-352-5152
Email Us!

Hours:
Monday
Tuesday
Wednesday
Thursday
Friday
Saturday
Sunday


7:00AM - 6:00PM
7:00AM - 6:00PM
7:00AM - 6:00PM
7:00AM - 6:00PM
7:00AM - 6:00PM
Closed
Closed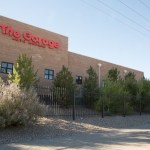 Located at the corner of Unser Boulevard NW and Western Trail NW, across from the Petroglyph National Monument, The Garage is easily accessible and within 5 minutes or less, north of I-40.
coupons
2 or 4 Wheel Alignment
$89.95 (for MOST vehicles)
Testimonials
Michelle Benton

, 07/09/2021
EXCELLENT SERVICE!! Shantel and Bobby saved us hundreds of dollars! We had a simple fix that other companies told us our problem was extensive. Bobby solved it in less than 5 min! Thank you The Garage for your knowledge and professionalism. We will definitely return for continued business!
view all reviews